The Crossings community is led by a very active Property Owners Association (POA). The overarching mission of the POA is to preserve the tranquility and beauty of our community while protecting the safety and property values for property owners. The POA includes a robust set of committees that focuses on specific priority initiatives.



Firewise Program


The Crossings has become a nationally recognized Fire Wise Community, one of only 3 in the state of West Virginia. See the article featured in the Hampshire Review.



Community Health & Emergency Response


Our community is part of the state 911 emergency response system. Emergency services are provided by the Slanesville Volunteer Fire Company with backup services from the Paw Paw VFD Company. We have established GPS sites for emergency helicopter response. There are 3 community defibrillators that are located at homes in different sections of the community. Finally, our community is fortunate to have a number of full-time healthcare professionals that are helpful in advising and assisting with various health issues.

Security and Safety
In addition to the community gate, there is a security service which provides regular patrols of all roads and common grounds. Security services are also available for individual properties for a fee.

Roads & Grounds
Maintenance of our roads and community areas is a top priority for our community and POA Board. We have a road service contractor that maintains the road surface and gravel. In addition, our roads are snow plowed as warranted. We have a common area workgroup that keeps our common areas (gate entrance, pavilion, common areas 1-3) attractive and available to property owners. Finally, we have a volunteer effort to maintain Loy and Cabin Run roads through the Adopt-A-Highway program.

Architectural Control
To protect our property values, all new construction is controlled by a committee to insure that community bylaws are adhered to and so that we maintain the natural appearance of our beautiful community.

Ecosystem Management
The sustainability of our forest and wildlife and the quality and quantity of our water are of vital importance to the Crossings community. We have an active Eco group that focuses on ecological concerns such as the health of our forest, deer overpopulation, surface and groundwater resources, invasive species, and regional industrial activities potentially threatening our community such as Marcellus Shale.

Community Events
The Crossings has a very active social calendar made up of formal and informal events. Official community-sponsored annual events include spring picnic, 4th of July fireworks, fall cleanup and chili cook-off, and Thanksgiving dinner.



Contact Information

For additional information or inquiries please email

[email protected]

.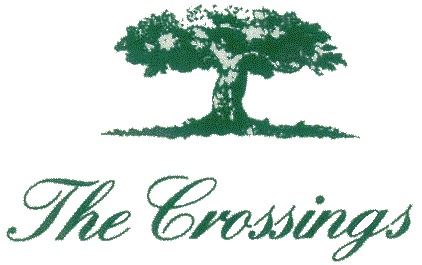 Mailing Address:
The Crossings POA
1 The Crossings
Paw Paw, WV 25434

Community Covenants
By-Laws of the Crossings at The Great Cacapon POA

Cacapon River
Current Conditions


Wildfire Danger Map

Nearby Points of Interest 

Outdoor Activities

Ice Mountain Preserve

Paw Paw Tunnel

Berkeley Springs State Park

Potomac Eagle Scenic Railroad

Museum of the Shenandoah Valley

Cultural Activities